AUTOMOTIVE BUSINESS
COVER GLASS BUSINESS
We manufacture flat cover glass and curved cover glass for Automotive used and the
other industrial cover glass with highly reliability.
The cover glass can be processed into curved glass and high resolution printing as your customized.
FLAT COVER GLASS
We support various design such as unique shape, drilling hole, chamfering by numerical control machining. In addition, it can be processed into Anti-Glare and Anti-Reflection.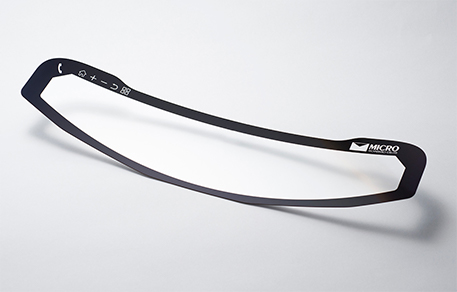 CURVED COVER GLASS
Our original technology of high-precision hot forming can manufact curved glass. In addition, it can be decorated anti-glare, anti- Reflection and Anti-Finger print.
AIMIC COVER GLASS
It is bonded two sheets of thin glasses that can be bent and has high strength. It is used for any shapes according to the base.